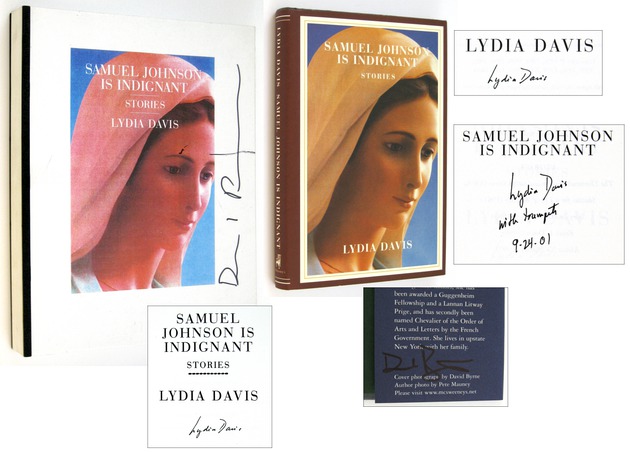 DAVIS, Lydia and BYRNE, David
Samuel Johnson is Indignant
(Brooklyn), McSweeney's, (2001). Two copies of this collection of stories: one advance copy in the form of velobound 8-1/2" x 11" sheets, printed on rectos only.
Signed on the front cover by Davis and also signed by David Byrne
, who provided the front cover photo. Fine.
Together with
a copy of the first edition
signed by Davis on the title page as well as on the half title, where she has added "with trumpets" and "9-24-01," the week prior to publication
. Fine in a fine, first state dust jacket that is
signed by David Byrne on the rear flap above his photo credit
.
[#032972]
$1,000
All books are first printings of first editions or first American editions unless otherwise noted.