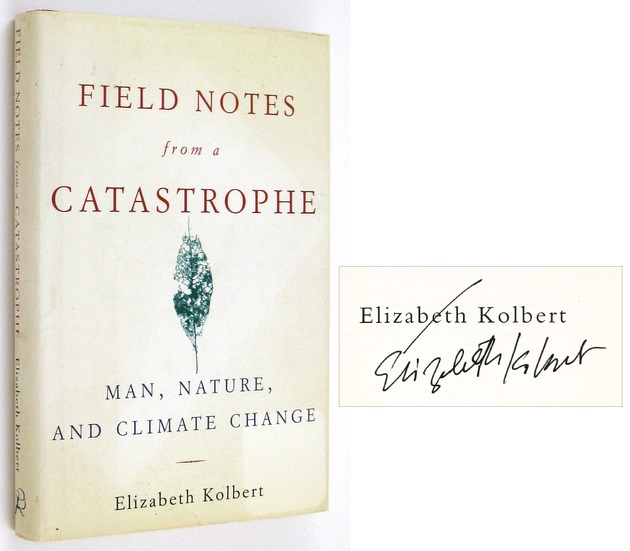 KOLBERT, Elizabeth
Field Notes from a Catastrophe: Man, Nature and Climate Change
(NY), Bloomsbury, (2006). An early entry in the now ongoing deluge of books on climate change, this book grew out of Kolbert's three-part New Yorker essay on the subject, written at a time when it was still believed that sounding the alarm would lead to action.
Signed by the author
. Fine but for a turned page corner, in a near fine, mildly toned dust jacket. Advance praise: "Reading Field Notes from a Catastrophe during the 2005 hurricane season is what it must have been like to read Silent Spring forty years ago." Uncommon signed.
[#033606]
SOLD
All books are first printings of first editions or first American editions unless otherwise noted.