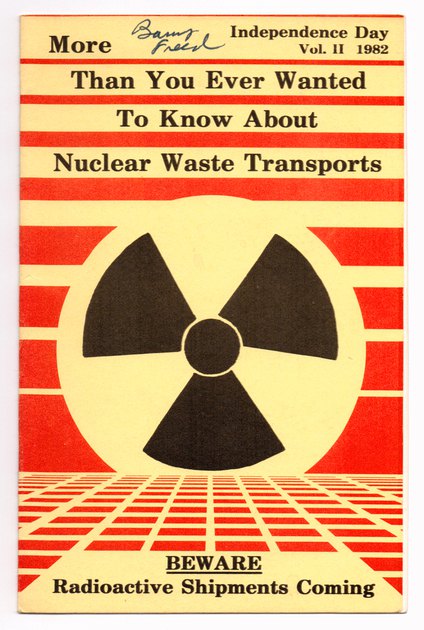 (HOFFMAN, Abbie)
More Than You Ever Wanted to Know About Nuclear Waste Transports
Clayton, Save the River, (1982). A publication of Save the River, an organization dedicated to defending the St. Lawrence Seaway, co-founded by Hoffman while living under the alias Barry Freed to evade prosecution on cocaine charges. Hoffman had been a political activist, founding member of the Yippies (Youth International Party), and Chicago 7 defendant, prior to going "underground" and living as Freed. He did not refrain from activism under his pseudonym, and became involved in local causes such as this. An 8-page booklet of detailed, reasoned arguments, catchy slogans, and a couple of simplistic illustrations.
Signed by Hoffman as "Barry Freed"
on the front cover. Fine in stapled wrappers.
[#033019]
$450
All books are first printings of first editions or first American editions unless otherwise noted.