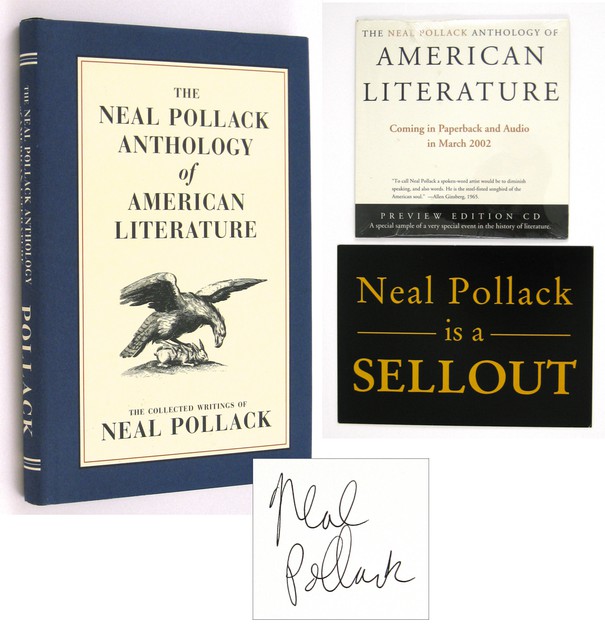 POLLACK, Neal
The Neal Pollack Anthology of American Literature
(Brooklyn), McSweeney's, (2000).
Signed by the author
. Fine in a fine dust jacket.
Together with
a preview edition, on CD, of the 2002 Perennial/HarperCollins paperback edition. Includes five audio tracks (if one can trust anything about the sleeve copy, which also features a 1965 blurb by Allen Ginsberg about Pollack, who was born in 1970, and numerous other, shall we call them, "alternative facts" about the author). And also
together with
a promotional postcard for the 2002 edition: "Neil Pollack is a Sellout," and announcing the book is coming in March, "from Neil Pollack's New Corporate Masters." All items fine.
[#032994]
SOLD
All books are first printings of first editions or first American editions unless otherwise noted.