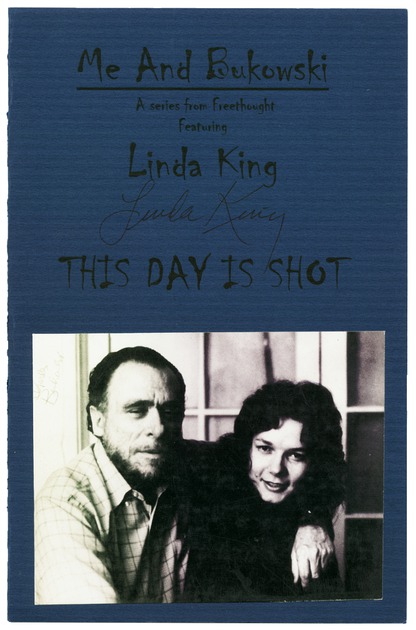 (BUKOWSKI, Charles). KING, Linda
Me and Bukowski: This Day is Shot
(n.p.), FreeThought Publications, (2000). FreeThought Flyer #10, but Number 1 in the "Me and Bukowski" series. This is stamped "Photographer's Copy" and is on blue cardstock, apparently a variant, as we believe the typical color is cream.
Signed by King and by Michael Montfort
, the photographer. One sheet, folded to make four pages; the cover has a photograph of Bukowski and King; the inner pages feature a 1974 poem by King about going out dancing even if it means it will cause Bukowski to drink. Fine.
[#032855]
SOLD
All books are first printings of first editions or first American editions unless otherwise noted.